Exercise Professionals: Unlock the Future of Fitness

Embark on a transformative journey tailored to amplify your proficiency in technical exercise services. This foundational course, a culmination of over 30 years of dedication, goes beyond traditional methodologies to deliver tangible results. Delve into the intricate world of skeletal muscle and human motor control and their deep-seated connection to pain. By choosing this course, you're not just enhancing your knowledge; you're paving the way for a dynamic, impactful, and rewarding professional future.
This Course is Approved by the American Council on Exercise for 10.8 CEUs.
How Your Career Will Grow & Scale:
1. Identity & Self-Esteem: Grasp the significance of understanding your identity and its interplay with self-esteem in building a thriving practice.
2. Worldview & Body View: Comprehend how these perspectives shape your value system and influence your data interpretation.
3. Qualitative Client Interaction: Master the art of gathering nuanced information during client interactions.
4. Bias Recognition: Learn to identify and minimize biases, ensuring objective decision-making.
5. Value of Professional Relationships: Realize that clients seek more than sessions; they invest in lasting professional bonds.
6. Evidence-Based Approach: Learn data collection, corroboration, and scientific methods to interact with complex systems effectively.
7. Physics in Motor Expressions: Harness the power of physics to decode client motor expressions and pinpoint effective interventions.
8. Estimating Allostatic Load: Understand the concept of Allostatic Load and its role in determining resistance intensity and volume.
9. Qualitative Manual Assessment: Discover the significance of Motor Control Assessment in information gathering and decision-making.
10. Muscle Contraction Modes: Unravel the intricacies of isometrics, miometrics, and pliometrics, and their strategic application in enhancing motor control.
11. Bio-Motor Configurationalism: Grasp this body-view and its profound impact on assessment and intervention tactics.

Hear From Past Participants:
Ahmed shares his experience and the value of the MSS course.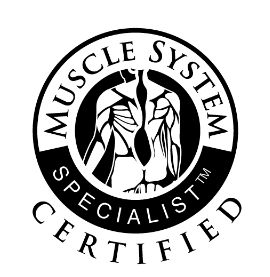 Exercise Really Is Medicine
The Muscle System Specialist Course represents 30 years of professional work and experience in the medical-fitness continuum.
It contains new and exciting quantitative and qualitative processes for observing and interacting with an individual's unique motor system and using exercise to help individuals with pain and other sensations they don't like.
Meet Your Instructor and Course Developer

Greg Mack's deep-rooted experience in the fitness industry shapes the unique perspective of this course. In 1991, he attended the IDEA Personal Training Summit, where Dr. Jeff Bensky highlighted the "baby boomer" generation's desire for personal trainers to align with their doctors. Inspired, Greg became a certified trainer through the American Council of Exercise and founded Physicians Fitness. For over three decades, this company has bridged the gap between the medical community and fitness professionals, despite the challenges posed by differing academic and professional standards.

Greg's vision for Exercise Professional Education was influenced by his time assisting physicians in a sports medicine clinic. He recognized the need for specialized fitness programs for patients recovering from medical conditions. This insight led to the creation of Physicians Fitness and the co-founding of Muscle System Consortia LLC, both dedicated to enhancing the understanding of skeletal muscle's role in overall health.

With a diverse background, including graduation from the US Navy's Nuclear Engineering Program, achieving qualification as a U.S., Navy Diver, and certifications like ACE-Personal Trainer and ACE-Medical Exercise Specialist, Greg has developed the Muscle System Specialist™️ Training and Certification Program. He's an acclaimed educator, having taught various industry courses regarding functional anatomy, exercise mechanics, physical assessment, and more. He is a prolific writer with publications in notable fitness magazines. Greg's dedication to the field was recognized when he received the IDEA International Personal Trainer of the Year Award in 2003 and chaired the IDEA Personal Trainer Committee.