This Course is Approved by the American Council on Exercise for 10.8 CEU's.
This foundational course sets the stage for all future courses. It represents over 30 years of work, education, and experience. It is Greg Mack's lifework. The course presents an entire professional practice system for operating a technical exercise service that addresses the assessment, improvement, and maintenance of skeletal muscle and human motor control and their relationship to pain.
This course may change your professional practice in an exciting, dynamic, and satisfying new direction. 
​What You Will Learn:
1. Why understanding your Identity, its relationship to self-esteem, and your Role Responsibilities is crucial to building a healthy practice.
2. Why your Worldview and Body View are critical to establishing and maintaining a value system, and how these views directly affect your interpretation and analysis of data collected. 
3. How to undertake and understand a qualitative approach to information gathered while interacting with the client.
4. The importance of recognizing bias and how to minimize it during decision-making.
5. How to establish the highest possible value for your service - understanding that clients don't buy sessions, they buy into a long-term professional relationship.
6. The process of data collection, corroboration, and scientific methodologies that build an evidence-based model for understanding and interacting with a complex system.
7. How to use physics to more accurately understand the motor expressions a client produces and determining the points of interaction for producing stimulations that lead to intended adaptations.
8. Learn a heuristic for estimating a client's Allostatic Load and support the hormesis of applied resistance intensity and volume.
9. The Why and How of the Qualitative Manual Assessment of Motor Control and its import in collecting information and decision-making.
10. The definitions of the three primary modes of whole muscle contraction: isometrics, miometrics, and pliometrics and how to strategically use these modes, and mode combinations and variations, to improve motor control and create Post-Activation Potentiation effects to leverage the training process and improve the client's subjective sense of control and well being.
11. Learn the body-view of Bio-Motor Configurationalism and its impact on conducting and interpreting assessment data and subsequent intervention tactics.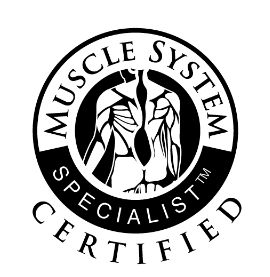 Exercise Really Is Medicine
The Muscle System Specialist Course represents 30 years of professional work and experience in the medical-fitness continuum.
It contains new and exciting quantitative and qualitative processes for observing and interacting with an individual's unique motor system and using exercise to help individuals with pain and other sensations they don't like.
Watch this brief message from one of your colleagues after finishing the course...
Ahmed shares his experience and the value of the course.
Course Developer and Instructor Bio
Greg Mack's earliest experiences in the fitness industry inform the current perspective offered in this course. Greg attended the 2nd Annual IDEA Personal Training Summit in Washington, D.C. in 1991. Jeff Bensky, Ph.D, and an Educational Psychologist, who at the time was President of the Benfield Group, delivered one of the continuing education workshops. Dr. Bensky was presenting demographic research in the area of healthcare that was summarizing some of the issues surrounding the emerging "baby boomer" population and their interests regarding managing their health. One of the research points revealed was that this population wanted their personal trainer to coordinate their exercise programming with their doctors. Greg took this to heart, got certified as a personal trainer through the American Council of Exercise, built a business plan, and raised money for a company he operates to this day called Physicians Fitness. The fundamental idea driving this company was to do what Dr. Bensky's research recommended. For the last 32 years the Physicians Fitness exercise specialists have been working to partner and collaborate with the medical community. This proved to be a controversial process as the medical community's highly defined, and rigorous, academic requirements - and its legislated scope of practice, with its own language - and the hierarchical inter-practitioner relationships, did not readily match up with the academic process (or lack thereof), language, and the absence of legal standing of personal trainers and exercise professionals.
The medical-fitness relationship was, and continues to be, difficult to establish and maintain given the professional turf issues and non-clinical status of the personal trainer. Finding someone with the formal training to meet the exercise needs of those individuals who have been diagnosed, and treated, by the medical community who still have health issues that are affected, or could be exacerbated by exercise was, and continues to be, a real challenge.
As Founder and CEO, Greg's vision for Exercise Professional Education were shaped over 28 years ago while working as a lay assistant to physicians in a sports medicine clinic. It was during this tenure that he noticed the unfortunate reality that most of the patients of the clinic were there as a result of poor physical conditioning. He observed that the patient base consisted of individuals who would return to the clinic for treatment of re-injury to a problem area, or the development of new symptoms, due to compensation patterns created by the original pathophysiology. The medical and chiropractic staff encouraged these patients to participate in exercise and fitness programs but did not have the time or resources to effectively assess, develop, and implement a safe, individualized exercise plan to improve their muscle function and health. That's when he decided to start Physicians Fitness (www.physiciansfitness.com) Since then Greg is also a co-founder and partner in the Muscle System Consortia LLC, (www.musclesystemconsortia.com) an education and research company dedicated to creating and teaching a more mature and comprehensive understanding of the dynamic nature of skeletal muscle and its influence on the other body systems in order to appreciate its vital contribution to lifelong human health and performance, ultimately changing the world's perspective on its care, use, and maintenance.
His experience in working in such diverse venues as community gyms and medical practices enhanced his awareness of the wide gulf that exists between the medical community and fitness facilities, particularly for those individuals trying to recover from and manage a diagnosed disease. This led to the development of a comprehensive documentation and communication system that coordinates fitness programs for individuals with diagnosed diseases from the medical community, the core of Physicians Fitness operations.
As a graduate of the US Navy's Nuclear Engineering School with an emphasis in Mechanical Engineering and a qualified US Navy Diver, Greg uses his foundation of practical engineering knowledge and skills, his enthusiasm for exercise, academic certifications ACE- Personal Trainer (CPFT), ACE-Medical Exercise Specialist (CMES) (American Council on Exercise), and Resistance Training Specialist Mastery (resistancetrainingspecialist.com) - and his experiences working with a wide variety of medical professionals (e.g. physical therapists, chiropractors, pain specialists, internal medicine physicians, physiatrists, psychologists) to develop the philosophy and methodologies that constitute the Muscle System Specialist ™ Training and Certification Program.
Greg has taught courses for several industry education companies on topics ranging from functional musculoskeletal anatomy, manual muscle testing, biomechanics, selling philosophy and methodology, physical assessment, decision-making, and science-based methodologies in muscle and motor control assessment and data interpretation. He has written articles as well as published in IDEA Personal Trainer Magazine, American Fitness Quarterly, Body Conditioning Magazine, IDEA Health and Fitness Source Magazine, and The American Journal of Medicine and Sports.
He achieved the "Master Level" designation as a personal fitness professional from IDEA (www.ideafit.com). Greg received the IDEA International Personal Trainer of the Year Award for the year 2003 and was the Chairman of the IDEA Personal Trainer Committee, an influential body steering important issues related to fitness professionals.